Jackie Lacey Must Go
Los Angeles County District Attorney Jackie Lacey took office in 2012. More than 520 residents have been killed by police on her watch. In October 2017, at the urging of Trisha Michael, the twin sister of #KishaMichael - murdered by Inglewood police in 2016, BLMLA undertook the #ProsecuteKillerCops campaign. For several months, the campaign sought to engage DA Lacey, delivering more than 10,000 petitions to her office and requesting meetings. When she reneged on a public meeting in January 2018, it became clear that she had no intention of engaging her constituents and the campaign evolved to #JackieLaceyMustGo. Each week, a coalition of families whose loved ones have been killed by police, BLMLA organizers, and allies, protest outside Lacey's office. More recently, the coalition has begun working to ensure that she is not reelected by following her to public events under the banner #ByeJackie2020.
more than a Hash tag
More than a Hashtag is our digital living altar for people killed by police. It counters the false narratives put out by a state that sanctions the killing of our people by police and then assassinates their characters. This love offering tells the stories of who our people are from a family and community perspective. We are in relationship and have collaborated with many families and friends of those killed for this project. For others, we may not have a direct line to their loved ones and encourage those who know folks personally to contact us and contribute to their profiles.
#Boycott24
Corporations are often complicit in police killings. 24-Hour Fitness has engaged in a policy of calling police on its Black members, resulting in the killings of #DennisToddRogers in 2017 and #AlbertRamonDorsey in 2018. Both were unarmed and posed no threat. After the murder of Ramon by LAPD while he was naked and exiting the shower at 24-Hour Fitness's Hollywood location, BLMLA attempted to engage the company and asked them to do three things. 1) Issue a public statement affirming the value of Black life. 2) Hold a company-wide day-long implicit bias and cultural competency training. 3) Implement alternatives to calling police in non-life-threatening situations. The company refused and BLMLA began a weekly boycott and picket, encouraging patrons to cancel their memberships and workout somewhere else.
Los Angeles Police Commission Fails #LAPCFails
The Los Angeles Police Commission (LAPC) was established as an independent body of citizens to provide oversight to LAPD. The reality is that it serves as a rubber-stamp body that is in bed with police and treats the public that it is supposed to represent with disdain. The Commission is headed by near-billionaire land developer Steve Soboroff, who regularly yells, curses, shuts down meetings, and has (mostly Black) attendees arrested. LAPC meets on Tuesday mornings at 9:30AM inside police headquarters, making it extremely difficult for people who go to work or school to attend. Each week BLMLA activists and allies attend the meetings in partnership with Stop LAPD Spying Coalition, Los Angeles Community Action Network, White People for Black Lives and others to raise questions, issue challenges, and monitor the body that is supposed to monitor the police.
Justice for #ChristopherDeAndreMitchell
#ChristopherDeAndreMitchell was just 23-years-old when two Torrance police officers shot him in cold blood within 15 seconds of approaching the vehicle in which he was sitting on December 9, 2018. Torrance police and city officials went on to assassinate his character after they killed his body. A team of BLMLA activists and allies has developed in Torrance to support Christopher's family and to hold the City accountable. Every Tuesday night the team attends Torrance City Council meetings. The Torrance-based team is also work on media and other actions to demand justice in Christopher's name.
Verified Black Owned
#VerifiedBlackOwned challenges our community to think and engage collectively and determine how an economic agenda plays into a Black liberation agenda. It is not a call to replace White capitalism with Black capitalism, but to engage in "cooperative economics" (the Kwanzaa principle of Ujamaa), which is a call to develop models that bring collective benefit. More tangibly, it means investing in Black organizations that benefit our community (#BuildBlack) and spending intentionally with Black-owned businesses that provide vital services, resources, jobs, and other community benefits (#BuyBlack).
Black xmas
#BlackXmas is an exercise that spans from "Black Friday" through New Year's Day annually, and is intended to strengthen the economic muscle of the Black community year-round. #BlackXmas, in itself, is not an economic plan for Black liberation. It is meant to spark the development of a larger Black economic agenda, to encourage creative thought and strategic efforts, that are much larger than a seasonal campaign. It is meant to begin the process of a collective radical imagining around what is now 1.3 trillion dollars in Black spending that can be converted into endless possibilities, from re-imagined mutual aid organizations to Black cooperatives. As our people are lured into spending during the holiday season, it is important to remember that every dollar feeds something; our choice is whether to feed the source of our oppression or whether to build Black community. Finite campaigns like #BlackXmas make it easier to begin the process of choosing Black community over White capitalism.
Black Lives Matter stakes our claim as heir to the Black Power Movement. We are not a part of the non-profit industrial complex; we are not a policy or a social service organization. To attempt to measure our "wins" solely in terms of electoral victories, legal processes, legislation, public policy, or service numbers is, in effect, to submit to the existing hegemony that we seek to transform and to miss the whole point. Our victories cannot be confined to quantitative measures. Like those upon whose shoulders we stand, our wins are much greater than the small buckets in which they seek to place us. Here are a few of our most recent tangible victories: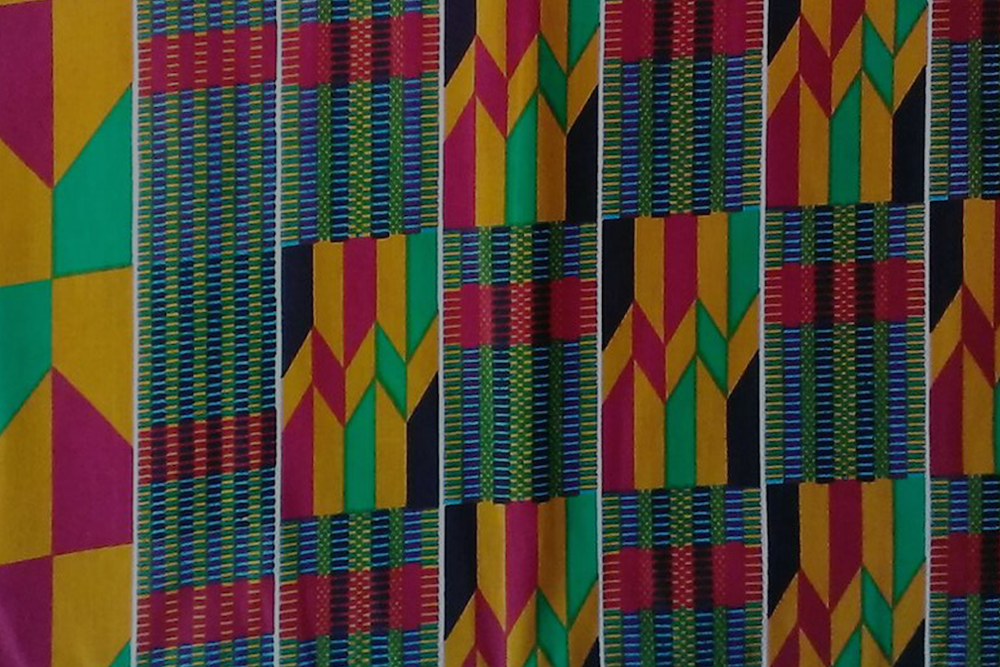 ALBERT RAMON DORSEY'S KILLING RULED OUT OF POLICY
The killing of Albert "Ramon" Dorsey was ruled out-of-policy by the Los Angeles Police Commission. Ramon was killed by two LAPD officers when employees at the 24-Hour Fitness location in Hollywood called police in on this Black male gym member. Ramon was naked and had just exited the shower when police killed him. The steps leading up to his death were captured on bodycam, but the officers allege that both of their cameras simultaneously fell off before a physical altercation took place. The Police Commission ruling was a major step in efforts towards police accountability. It marks the second time in 2019 that such a ruling has been handed down and is one of only a handful of times in the last decade. Find out more
Ed Buck was arrested and charged with a federal drug crime after a third Black man overdosed in his West Hollywood home in two years. His federal charge is related to the 2017 death of #GemmelMoore, and he is also charged by the Los Angeles D.A. for crimes related to other involuntary druggings of Black men. This action from authorities is LONG overdue, and if they had acted sooner #TimothyDean, another man who died in Buck's home in January 2019 might still be alive. The fact that poor Black gay men were preyed upon by a wealthy white man clearly discouraged police and prosecutors from vigorously pursuing justice. A debt of gratitude is owed to Jasmyne Cannick, for leading the charge in demanding justice. Thank you to BLMLA and allies for keeping up the pressure. Our work is not yet done! More info
Passed Senate Bill 1421 - Police Transparency Bill
Until the passage of Senate Bill 1421 (the "Right to Know" bill), California had some of the most restrictive laws in the nation when it came to police violence and abuse. For the first time in its history, Black Lives Matter served as a bill co-sponsor for this critical piece of legislation, which provides access to the records of police who kill our people and officers found guilty of serious misconduct. BLMLA pulled together dozens of families whose loved ones were killed by police and worked in coalition with progressive organizations to defeat police unions and get the bill passed. The new law went into effect in January 2019 and BLMLA has already helped dozens of families file requests to gain access to the records involving the murder of their loved ones by police.
#FireBeck - Ousted LAPD Chief Charlie Beck for leading the most murderous police department in the nation
Under ousted Police Chief Charlie Beck the Los Angeles Police Department became the most murderous in the nation, killing more people than any other law enforcement unit. In 2015, BLMLA issued a set of demands to Los Angeles mayor Eric Garcetti; at the top of the list was to #FireBeck. It took 3 years and constant pressure, but in 2018 Charlie Beck was finally pushed into an early retirement.
Got the 5 Inglewood police officers fired for murdering #KishaMichael and #MarquintanSandlin
On February 21, 2016 #KishaMichael and #MarquintanSandlin pulled over to rest in their car after a night out when they were shot to death by five Inglewood police officers. They had seven children between them; Kisha was the mother of three boys and Marquintan the father of four girls. 20 bullets riddled their bodies and stole their lives. Immediately, Kisha's twin sister, Trisha Michael, demanded justice. She reached out to Black Lives Matter and a team was built in Inglewood. Each week, a crew attended Inglewood City Council meetings to demand that public officials represent the people. We staged protests and engaged Congresswoman Maxine Waters, who provided valuable guidance and resources to the families. In May 2017, after nearly a year and a half of organizing the five officers were fired.
STOPPED RANDOM SEARCHES IN LOS ANGELES UNIFIED SCHOOL DISTRICT
The Youth Vanguard spearheaded an effort to stop a clearly discriminatory practice.
In an intentional disruption of the school-to-prison pipeline, our Youth Vanguard led an effort to lobby the Los Angeles Unified School District board to end the practice of "random" searches, happening mostly at schools with higher concentrations of students of color.
With clear arguments and effective oratory, the Youth Vanguard changed the minds of the board members and ended the policy.
Beyond the measurables, we have:
-Awakened Black people to our own POWER.
-Made it ok to say BLACK, be BLACK, and fight for BLACK freedom.
-Made RESISTANCE to oppression the new normal.
-Affirmed and practiced the centering of ALL BLACK LIVES.
-Directly challenged state oppression and violence and DISRUPTED THE EXISTING SYSTEM.
-Engaged in a radical imagining of Black freedom...VISIONING AND BUILDING towards the world in which we want to live.
-Ushered in an era of social justice work that honors our SPIRITUAL FOUNDATION.
-SPREAD BLACK LOVE AND SUPPORT...especially for those who are most directly harmed by state violence.
-Recommitted to the BLACK FREEDOM STRUGGLE as real, ongoing, and our sacred duty.
This is not an exhaustive list and there is so much more to do. We have not done it alone and we are not the first to lift up the mantle of Black freedom struggle. There have been many missteps and mistakes along the way. It is important, though, that we take inventory of the ways in which our work is transforming the world and ourselves.
As organizations slide in on policy, expand, gain recognition, get funding, and collaborate with existing systems, we cannot lose sight of who and what we are. Black Lives Matter is our sacred duty that honors those who walked before us, it is not our job. It is the freedom dreams of our Ancestors, not a policy outcome. It is the collective purpose of our people, rather than a campaign. Black Lives Matter is a MOVEMENT NOT A MOMENT.